Are you planning to sell your art? Professional art print consists of high-resolution equipment and the best materials so that you get the perfect digital art. Digital art and new printing technologies have been making headlines lately. Do you want to convert your artwork to gallery quality or serialize images? Anything is possible with digital print art.
Digital printing as a new printing technology
No printing plates are required for digital printing processes. Even short runs can be produced inexpensively. Digital printing processes enable a high degree of individualization. Printing from the computer is simple, and flexible and therefore opens up a wide range of digital art possibilities.
What is digital art?
Digital art is a type of art that is designed digitally using a computer. A famous and currently very popular digital art is NFT.
What are NFTs anyway?
One of the new and extremely popular digital arts is NFT. The acronym NFT stands for "Non-Fungible Tokens" and is unique and a kind of digital title deed. Any asset can be digitized and become an NFT. For example, digital works of art, drawings, or video clips.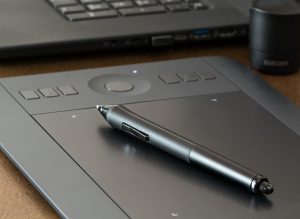 Digital print art or art digital print
With digital art prints, original works are reproduced true to color and detail. All kinds of artworks can be printed from old oil paintings to watercolors, modern pastel paintings to digital art.
High durable quality
You have your art printed to ensure it is of high, long-lasting quality and stands up to intense scrutiny. That's why printers use long-lasting printer ink cartridges and media to reproduce hues, brushstrokes, and textures in great detail.
Free experimentation & consistent results
Innovative printing technology allows you to experiment freely and create original works of art. You'll also get consistent results because every print looks the same as the first.
Print art prints yourself or have them printed?
Nowadays, artists have the opportunity to buy an art print for their home and reproduce their artworks themselves. Of course, such a professional device has its price, but for artists who want to resell their works and offer different motifs in different sizes, the art print is worthwhile.
In addition to the higher price for the inkjet printer, the ink cartridges must also be taken into account. Because depending on how the printer is used, a change is due every few months. Choosing the right printer paper is also very important if you want to get razor-sharp art prints.