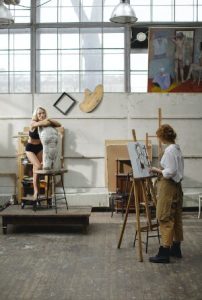 Visual art, a priceless treasure trove of human creativity, has been passed down through generations, preserving culture, history, and innovation. To ensure these masterpieces endure the test of time, careful preservation is essential. One often-overlooked aspect of this preservation is warehouse management. In this article, we will explore how efficient warehouse management plays a pivotal role in enhancing visual art preservation.
The Nexus of Art and Logistics
Visual art comes in myriad forms, from paintings and sculptures to photographs and textiles. Each piece, regardless of its size or medium, requires meticulous care and storage to prevent deterioration. Proper warehouse management is the cornerstone of this preservation effort, serving as the bridge between art and logistics.
Climate Control
One of the most critical aspects of preserving visual art is maintaining a controlled environment. Temperature, humidity, and light levels can significantly impact a piece's longevity. Warehouses equipped with climate control systems ensure that artworks are stored in conditions ideal for their preservation. For instance, paintings on canvas are particularly sensitive to fluctuations in humidity, which can cause warping and cracking. Warehouse management systems allow curators to monitor and adjust these conditions in real-time, safeguarding art from environmental harm.
Inventory Tracking
A comprehensive inventory management system is essential for tracking the location and condition of artworks in a warehouse. Advanced technologies like RFID tags and barcode scanners streamline this process, ensuring that each piece is accounted for. Knowing where every artwork is stored and its current state allows curators to plan for maintenance and restoration, minimizing the risk of damage due to neglect or mishandling.
Security Measures
Art theft is a constant concern in the art world. Efficient warehouse management includes security protocols that deter theft and unauthorized access. Access control systems, surveillance cameras, and 24/7 monitoring are all part of the arsenal used to protect invaluable works of art. Additionally, warehouses can implement fire suppression systems to safeguard against unforeseen disasters.
Conservation and Restoration
Visual art often requires periodic conservation and restoration efforts to repair damage caused by time, environmental factors, or accidents. Warehouse management systems help maintain detailed records of each artwork's condition, allowing curators to schedule necessary interventions promptly. This proactive approach can prevent minor issues from escalating into major restoration projects, ultimately preserving the artwork's original integrity.
Transportation and Handling
The journey of an artwork does not end when it arrives at a warehouse; it must be carefully transported and handled during exhibitions and loans. Warehouse management extends to logistics planning, ensuring that artworks are safely transported in climate-controlled environments and professionally handled by trained personnel. Proper handling and transportation minimize the risk of damage during transit.
You might also want to read about The Importance of Guest Posting for Visual Artists.
Conclusion
The preservation of visual art is a complex and multifaceted endeavor, and efficient warehouse management is an often-underappreciated aspect of this effort. From climate control and inventory tracking to security measures and conservation planning, warehouse management systems play a pivotal role in safeguarding the world's cultural heritage.
As we continue to appreciate the beauty and cultural significance of visual art, let us not forget the dedicated professionals working tirelessly behind the scenes to ensure these treasures remain intact for future generations. In the delicate dance between art and logistics, warehouse management is the unsung hero, silently contributing to the preservation of our artistic heritage.