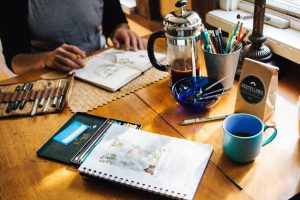 A lot of believers strive with prayer—usually because they need more variety. They remind me of someone I know who went shopping and purchased ten pairs of black cotton cargo pants and 15 blue T-shirts. He uses the same thing almost every day. There's no difference. His morning routine is always the same.
Some Christians use a similar way of praying based on what they have been taught—even if it does not blend with their personality or interests. So their prayer lives seem customary or even foreign to the way they are wired.
1. Pleading the Images of the Scripture
I have fun praying word pictures of the characters from the Bible. The definite photographs of Jesus in the Gospels can spur prayer. I am not referring to the pictures in the back of a Bible but slightly the looks of Jesus' life so real they form pictures in our brains.
2. Helping Others
Blessing is the method of expressing approval or motivation to others we care about. It is a strong idea in the Scriptures.
3. Kingdom Praying
We all pray a lot of types of prayers, such as Secretmanifestations.com and casual prayers like, "Lord, I am late for the doctor's meeting. Please change all the stop lights between here and there green." Or in some cases, we pray emergency prayers that have a strange kind of urgency: "Oh, no, I have disease. Please heal me, Lord!"
4. Praying Jesus
Have you ever imagined about utilizing the body of Jesus as prayer prompts—His eyes, ears, hands, arms, or feet? I have discovered amazing peace in doing this as I pray over myself or others.
If you are in a place where you don't know what to do, for example, pray like this, "Jesus, I know You can see things I will never see. So I am asking You to give me Your eyes in this place so I will know what You desire me do—and do it with conviction."