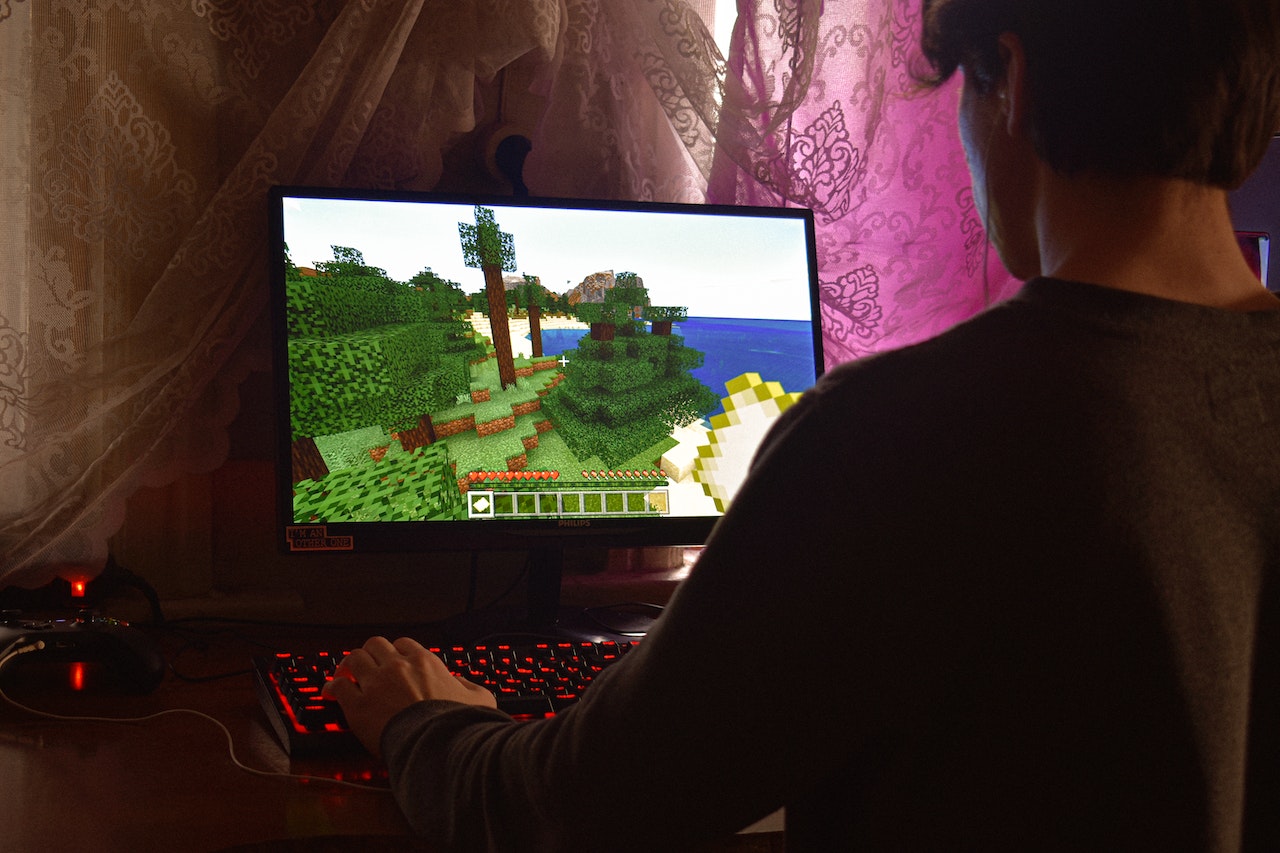 Why are video games still such a frowned upon hobby? Why do books and films count more as art than many a virtual masterpiece with which we gamers delight? And why on earth does no one recognize this?!
As proof, games like Minecraft (which many players connect to different Minecraft servers) have been a medium for artists to create visual masterpieces within the game.
Who doesn't know that? "Video games? Can't you use your free time more sensibly?", "That's children's stuff! Werd endlich erwachsen!", "Shooters just make violent!", "Read a book". I bet you already had to listen to at least one of these sentences from your immediate environment.
Even though I personally can only recommend a good book, sometimes there is nothing better than being able to immerse yourself in a virtual world.
Here are 5 good reasons why video games are art – and why they should be considered as such.
1. There is a hell of a lot of work behind it
Have you ever run through the end credits of a game? No? I think I know exactly why: Even the original Pokémon parts already had credits back then that would make you feel if you held them to the end. Hundreds of people work on big games, directing, graphics, in sound design, storytelling, marketing, etc. Many games take years to be completed. The combination of story, presentation, sound, and gameplay is not only incredibly time-consuming, it is also damn expensive. People put their heart and soul into a project in which other people 10, 20, 30 … in some cases for 100 hours (!) and still discover new things! And this applies not only to the big games but also to the small indie studios with 5 employees, the one-man/woman projects, they all put blood and sweat into a product that others ultimately dismiss as "children's stuff" or "waste of time". And the effort of game production can at least keep up with that of a feature film.
2. They point out current and future problems of our society
Of course, there are also games that do not want to show anything, that wants to be a good pastime rather than swinging the moral club. But many games I know simply get to the heart of the time. Life is Strange, for example, tells of the problems of the students, bullying, cyberbullying, and the fact that you can not choose which family you are born into. Watch Dogs shows us how far our digital networking can lead and what dangers are associated with it. Horizon Zero Dawn tells of man's greed for progress and power, of the apocalypse triggered by man. Last of Us tells of humanity in the face of a progressive catastrophe, of the unshakeable will to survive. I could go on and on. All the stories and scenarios that bring games to life on our screens teach us. Due to the interactivity that a film does not have, we suddenly find ourselves in the situation of the playable characters and are forced to feel, think and act like them in order to walk the game. A game like Everybody's Gone to the Rapture doesn't even need proper gameplay to project philosophical, critical, and problem-solving thoughts into our heads.
ALSO READ: The Best Types of Street Art
3. Take us emotionally with you
Why should book, movie, or series deaths be more emotional than the death of a beloved character in a game you experience up close? Unlike film and television, you usually spend a lot of time with the characters of the game, you interact with them, and you develop a certain emotional bond with them, whether positive or negative. To survive a great attack in Dragon Age Inquisition and to gain new hope by entering our new fortress for the first time (accompanied by a grandiose soundtrack) … With Geralt in the Witcher 3 after countless hours of playing Ciri to see Ciri again for the first time … In Final Fantasy VII, watching Sephiroth's sword shoot at Aerith powerlessly… To be at the mercy of the roar of a powerful demon Juho in Monster Hunter and to know that you can give up… These are all emotional highlights that can give you goosebumps and that are so incredibly well done cinematically and scenically that they emotionally knock you off your stool. I remember how long it took me to comprehend and process the end of the point & click adventure Deponia 3. What movies can do, games have been able to do for a long time. And I am of the opinion that they are a very big step ahead of the film medium: they involve the player directly in the story. If something can shake you emotionally, how can it not be art?
4. Because they challenge us both morally and cognitively
Telltale games like Game of Thrones or The Wolf Among Us or similar games like Life is Strange have already made morality an essential game element. Am I stealing the money to save my own butt or not? Do I save person A or person B knowing that the other is likely to die? Many games, especially role-playing games, know how to use this feature particularly tactically. We see ourselves again and again – sometimes suddenly, sometimes quite prepared – in the situation of making serious decisions, weighing them, and agreeing with ourselves. We are put into constant dialogue with our own moral principles and find out things that we may not have been aware of. Forming a moral opinion about what's going on in a book or movie is easy – but making a moral decision and feeling the consequences with full force is something completely different. We learn something about ourselves from this. But games also challenge us cognitively: Whether role-playing, shooter, strategy, card game, etc., we are always faced with problems, challenges, and opponents that require us to adapt cognitively. Anyone who has ever completed a raid with 10, 20, or even 40 people in World of Warcraft knows how incredibly much cognitive work but also teamwork is involved. Ever new movements, strategies, and changing enemy mechanics prevent your brain from falling asleep while playing.
5. They are musically and scenically magnificently implemented
In addition to challenging gameplay and a tangible, gripping story, every good game has two other essential features that can maximize the experience for a player: An artful art design and a good, situational soundtrack. I deliberately say art design and not graphics, because it is not always important to bring the most realistic, elaborate graphics to the man, but with the means, you have to create an appealing, somehow iconic, individual design of the world and figures. Even a 16-bit game like Rakuen manages to arouse emotions in the player with color and artistically set accents, lovingly designed graphics, even if it does not have high-end graphics. Essential for this is always the interaction with the right musical accompaniment, which can make an incredible difference. Let's stick with Rakuen, for example: With the right, bright tones at the right time, the 16-bit ghost apparitions could scare me so much that I didn't dare to continue playing at first. Another terrific example is the level design – both in arrangement and color choice – of Destiny 2 in combination with the grandiose soundtrack, which is as epic as if we were in a more elegant Star Wars film adaptation. Art design and music can trigger all sorts of emotions in the player, and can make him dance to his own tune, so to speak. Behind each game sits at least one graphic designer and at least one sound designer who put work and a lifetime into the project to provide the player with a unique experience. They, too, are artists – and as such receive far too little recognition.